Home / Services & Industries / Key Industries / Oil & Gas
PTSPL DELIVERS CREDIBLE TESTING ASSURANCE ACROSS THE ENTIRE OIL AND GAS SUPPLY CHAIN
HOW PTS ASSIST YOU IN STAYING COMPETITIVE?
We are a leading regional testing laboratory providing laboratory and field-based materials characterization, fracture mechanics; corrosion testing; weld testing; and qualification services for non-destructive inspection.
Below are the testing techniques we can assist you in staying competitive in the Oil & Gas industry.
Cracks are never acceptable by any fabrication code. A simple existing defect on the pipeline after welding can generate a catastrophic fracture. Cracks may develop during fabrication and assembly due to excessive diffusible hydrogen in the weld, and inadequate preheat or interpass temperature control or poor fit-up.
Visual inspection is the first and most common technique used in the oil and gas industry. This type of inspection may be used to identify welding-related surface discontinuities such as cracks, undercuts and underfills, which may be detrimental to product fitness-for-service. Our expert testing team identify corrosion, cracks, leaks, and defects by close visual inspection on-site.
Many oil and gas systems run on a colossal scale with numerous key parts, from welds and pipes to pressure and storage vessels. Ultrasonic thickness measurement (UTM) is a non-destructive testing method used to inspect the metal thickness of piping and structural steel.
Radiography is used to detect volumetric defects, which do not appear at the surface. Industrial radiography uses x-ray and gamma radiation to show flaws that the naked eye cannot see. Our specialists use industrial radiography to check for cracks or flaws in materials.
We can produce high-quality radiographs at our laboratory or on-site, according to commonly used EN ISO, ASTM, ASME or AWS standards, using both gamma and x-radiation.
HOW DID OIL AND GAS CHANGE THE WORLD?
Oil and natural gas are major industries in the energy market and play an influential role in the global economy as the world's primary fuel source. The processes and systems involved in producing and distributing oil and gas are highly complex, capital-intensive, and require state-of-the-art technology.
At Professional Testing Services, we offer a comprehensive selection of tests and inspection services.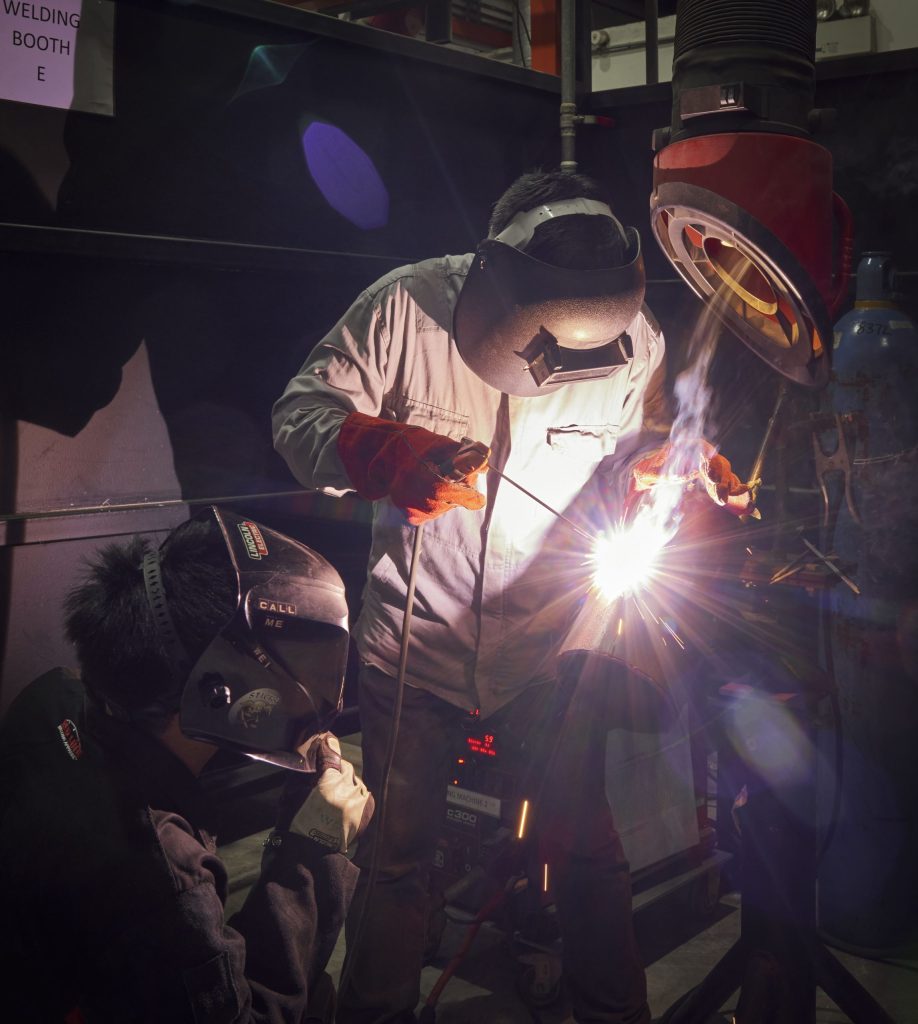 Manufacturing & Steel Processing
ask us if you find a new problem
OTHER TESTS THAT YOU MAY BE INTERESTED IN:
ask us if you find a new problem